Colorful Slimes (Texture Pack)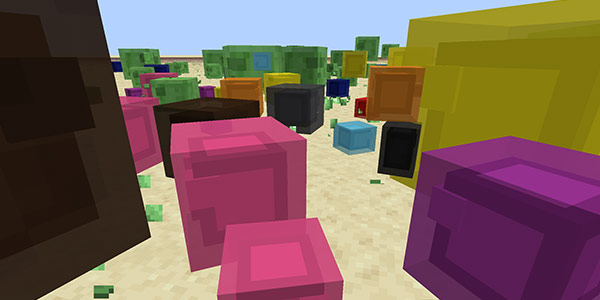 This texture pack adds an additional 15 colors of slimes to Minecraft.
What slime colors are there?
The colors are the same that sheep have, which are: White, Orange, Magenta, Light Blue, Yellow, Lime, Pink, Gray, Light Gray, Cyan, Purple, Blue, Brown, Green, Red, Black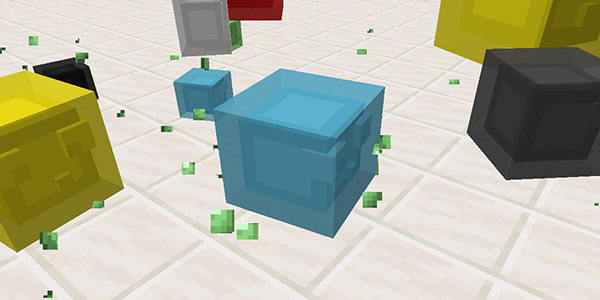 How does the colorful slimes resource pack work?
After enabling the texture pack, there are no extra steps to take.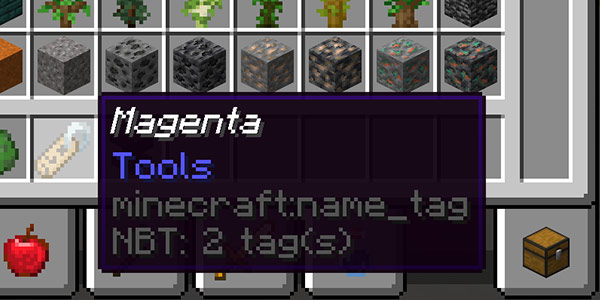 Slimes have a random color by default, however you can modify the color manually by setting the name of the slime to a color of your choice from the list above.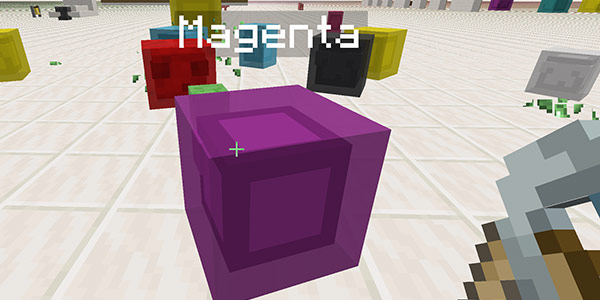 Download Colorful Slimes Texture Pack
You can download the colorful slimes resource pack by clicking here.
How to install it ?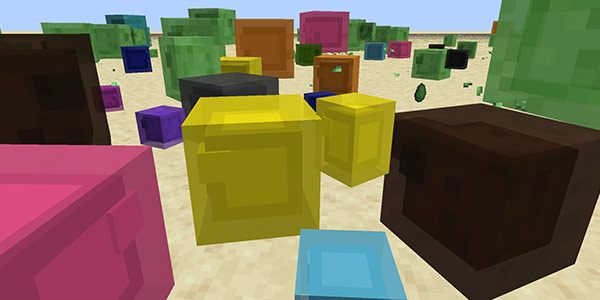 In Minecraft, go to Options -> Resource Packs -> Open Pack Folder. Drag and drop the .zip file of the Colorful Slimes resource pack that you downloaded into the folder that just opened. You should then see it in the available list on the left and you can press the play button (or arrow) to run it.
You need to install Optifine for the resource pack to work.
Make sure that Video Settings -> Quality -> Random Entities is set to ON.
Credit
This texture pack was made by TheAlexDAM, his original texture pack is called Sixteen Colors of Slime. I just made a few small modifications to make it work with name tags.