Random Minecraft Skin Generator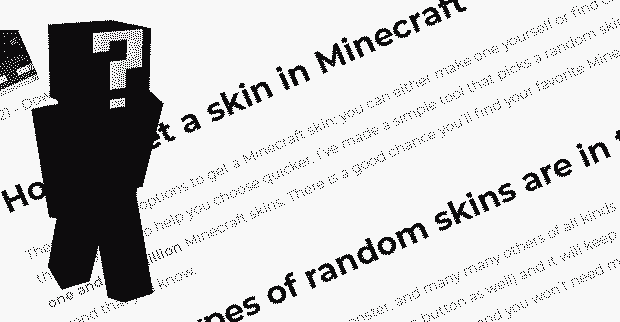 If you're wondering how to get a Minecraft skin or which one to choose, try getting a random one! This is a useful tool to find a skin for your player in Minecraft really fast and easy.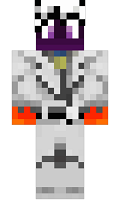 0000000
-
Download
How to get a skin in Minecraft
There are various options to get a Minecraft skin: you can either make one yourself or find one on the internet on one of the many sites. To help you choose quicker, I've made a simple tool that picks a random skin out of a collection of over one and half million Minecraft skins. There is a good chance you'll find your favorite Minecraft YouTuber here or even a friend that you know.
What types of random skins are in this tool?
All types! There are boy, girl, animal, monster, and many many others of all kinds of color schemes. Just keep pressing the button or pressing on the skin (it works as a button as well) and it will keep giving you more and more random Minecraft skins. You'll definitely find one that suits you and you won't need much time.
How to share a skin?
If you're asking in terms of this generator for Minecraft skins, there is a number under the skin - it is the ID of it, which you can enter into the textbox next to the button which will bring up the skin that is located at that ID. If you want to share it with a friend, you can send them this page, along with the ID.
I was clicking too fast and I missed an awesome Minecraft skin!
No worries, just open your browser's console with CTRL+SHIFT+K on Firefox and CTRL+SHIFT+J on Chrome. In the console log you can see some different numbers, with new ones appearing whenever you click the button - this is the history of the random Minecraft skins that you've seen. Open a new tab with the same page and follow the steps in the "how to share a skin" section.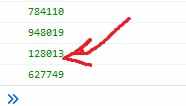 Tutorial video on how to get a skin in Minecraft using this tool
If you want to hear me talking about this tool and show you how to use it to get random Minecraft skin, you can watch the video below. ;)
Please email abuse at this domain to report any skins that are offensive, inappropriate, or broken.